In the news
Recent Public Speaking Engagements
Recent Testimonies on Beverley Honig as Keynote Speaker and Presenter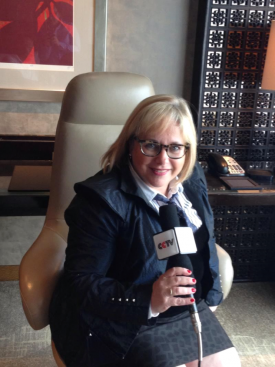 "Beverley Honig adds value to any event or program."
"Beverley encourages positivity and is a clear and inspirational presenter"
Gary Gilmore
Goldfields Council
"Beverley demystifies things and has improved my chances for the future. A true thought leader"
Ross Kershaw
Director, Eastern Constructions
"Beverley Honig is an accomplished presenter and speaker with real life experience, a refreshing change from others and I received true value from her words"
"A stirring presentation, combining wit, inspiration and great insights"
"Practical relevant speaker, extremely beneficial presentation"
Ian Stewart
Water Services
"Beverley has great relevance and value as a speaker. Loved every minute"
Dallas Hurst
Earthmoving P/L
"Beverley has given me a different perspective on things. Highly refreshing, super informative, and most worthwhile. I'd hear her again and again"
Brett Walker
Health Network Australia
"Just Do it! Hire Beverley. She's great"
Rita Trewin
Benalla City Council
"Beverley Honig knows business, and has a deep knowledge across industries and what clients need.  Listening to her has filled in the gaps of what I've been missing for years."
Brian Dux
General Manager, Engineering Services
"Apart from being engaging and compelling, Beverley is extremely informative as a speaker and presenter, and I would recommend her to speak and present at any event"
Paul Doherty
Director, P & M
"Beverley is a vibrant speaker with a background in law which makes her a most credible presenter. I learned a great deal from her in one session."
Tanya Bowen
MD, World Trade Centre
"Beverley's ideas are well structured, direct but creative, with a commanding style that engenders enthusiasm. In person she is vibrant and a highly engaging and effective public speaker."
Andrew Swaffer
Sales Manager, Urdi
"I went to the event with no expectations, and Beverley raised the bar on all levels. Wow."
Jason Darmer
Director, Oil Capitals Ltd
 "Beverley is a master presenter. Engaging, thought provoking and motivating."
Jane Groder
GM Energy Resources Ltd
"Beverley's presentation blew me away. Out of the box, futuristic thinking. We've booked her again."
Katerina Jong
Director, Banking and Finance
"Beverley's delivery is outstanding"
Dan Charter
Senior Manager, Absafe
"Beverley is an inspiring leader. "Activating Energy" is at the heart of what Beverley does – she brings ideas to life, and influences and inspires others to bring their ideas to life. Beverley's continued success, innovating and influencing, makes a tangible difference to people, organisations and our environment"
Tania Fryer
General Counsel, Telstra Corp Ltd
Stevie Award - Women in Business - Acceptance Speech 2023
Beverley Honig accepts the Stevie Award for Women in Business on behalf of Honeylight Enterprises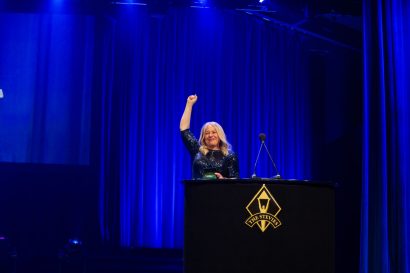 Stevie Award for Women in Business - Spotlight Interview 
Beverley Honig is interviewed after accepting the Stevie Award for Women in Business on behalf of Honeylight Enterprises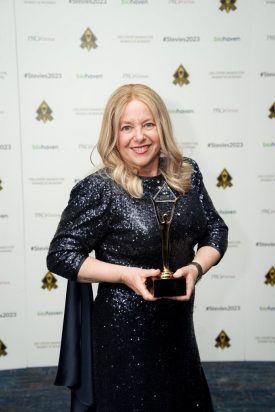 Webinar
Beverley Honig's expert insight into Artificial Intelligence for Contracts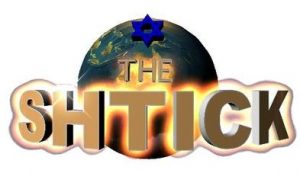 The Shtick
Insight into Honeylight Enterprises Social Conscience, Greentech projects and Mentoring for Equity programs

TickerTV - Beverley Honig on 'Moulding Tomorrow's Leaders'
Honeylight Enterprises' Beverley Honig recently appeared on Ticker TV to discuss how she creates and shapes leaders, what it takes to lead a community, and why she is standing for Councillor of the City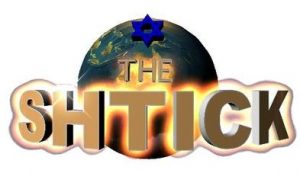 The Shtick
Legal Entrepreneur Beverley Honig is a high achiever whose legal background has set her in good stead to tackle various areas of business, with Honeylight Enterprises being the vehicle for her ventures into helping others improve and grow their own businesses.

TickerTV - Beverley Honig on thinking big picture and working toward it
Honeylight Enterprises' Beverley Honig recently appeared on Ticker TV to discuss business education, innovation and thinking big.

International Women's Day Forum - Diversity and Culture in Leadership: A Global Perspective
Park Hyatt Melbourne, Ballroom, 1 Parliament Place, Melbourne 3002
A collaborative initiative by the Australia China Business Council, AmCham, German-Australian Chamber of Industry and Commerce, Australia Indonesia Business Council and the Australia Arab Chamber of Commerce and Industry

Public Oration: An enterprising careerWomen, Business and the Law: Insight by Beverley Honig
An inspiring and  exciting public oration, Beverley is highly sought-after as a keynote speaker at global conferences having appeared across Asia, the United States, United Kingdom and Europe.  Monash University Law Chambers, 555 Lonsdale Street, Melbourne.
International Insurtech Forum
Expert Blockchain Panel Featuring Beverley Honig as Co-Founder of Aboriginal Enterprise First Nations Blockchain Pty Ltd.
Intercontinental Hotel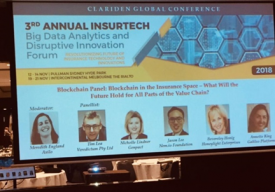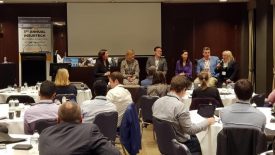 Telstra Corporation Limited Inaugural Speech WIF Series.
Inaugural Prominent Women in Focus Series:  Guest Speaker - Beverley Honig at Telstra Headquarters
Beverley talks about her impressive career as a lawyer, business guru and one of the top 10 entrepreneurs in the country.
"We thank Beverley for her terrific presentation to Telstra today,  Beverley is an inspiring leader. "Activation Energy" is at the heart of what Beverley does - she brings ideas to life, and influences and inspires others to bring their ideas to life.  Beverley's continued success, innovating and influencing, makes a tangible difference to people, organisations and our environment"  Tania Fryer, General Counsel, Telstra Legal Services, Wholesale & NBN Network Access at Telstra Corporation Limited

Keynote Speech by Beverley Honig: Making Contracts Work is your key to future success of your global sourcing. Beverley Honig, Author of the acclaimed business book "Making Contracts Work", revealed top 10 success factors to make your business work across Asia Pacific borders.
Predictive Analytics Forum and HR Summit, Keynote speech by Beverley Honig
Topic: Using Predictive Analytics Effectively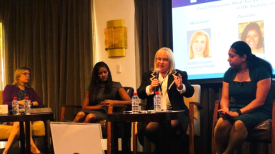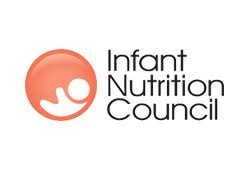 Infant Nutrition Council, Feeding the Future Conference, Keynote Speech Beverley Honig
Topic: How Blockchain can help keep food safe and secure and protect authenticity.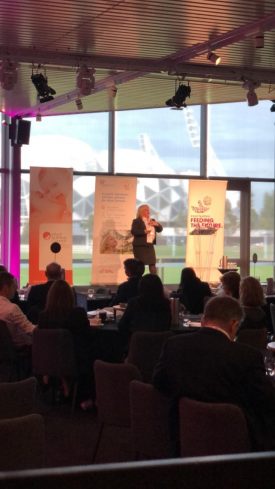 2nd Disruptive Innovation World Forum, Keynote Speech Beverley Honig:  
Topic: How to disrupt industries and succeed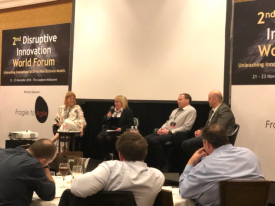 Global Employee Experience Summit, Keynote Speech Beverley Honig:
Topic: Engage your employees for best return on investment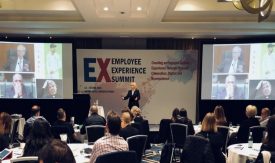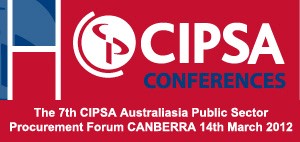 CIPSA Keynote speech Beverley Honig:
Topic: Six things that make board members love or loathe your SSO – C-Suite revelations on shared services modelling

Shared Services Week Global Summit, Singapore, Keynote Speech by Beverley Honig. 
Topic: Making Contracts Work, also launching her bestseller business book on the same topic.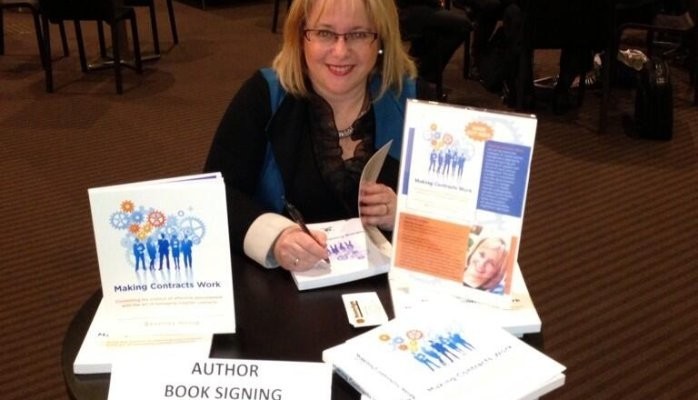 Procurement Australia Keynote Speech Beverley Honig
Topic: The Future of Procurement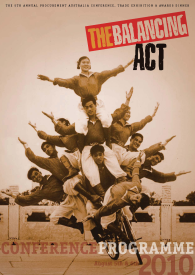 Procurement Australia Keynote Speech Beverley Honig
Topic: The Future of Procurement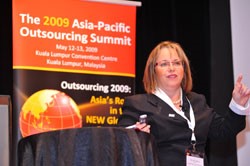 Facility Management Australia Ideation Conference, keynote speech Beverley Honig
Topic: How to balance innovation, risk and achievement